Having survived the heavy divorce of the company IJOY and Limitless Mod Co continue to develop, but already separately. The Chinese are clearly all right. In a relatively short period of time, they released a whole bunch of new devices, most of which are very popular with the vapers. Americans also do not lag behind them, although they can not boast of a large number of new products. For the last time, I can only remember about RDTA , on which it was noticeable that this "harvesting" since the time of cooperation with IJOY . Today we'll talk about a device that clearly shows that Limitless Mod Co is starting a new page in its history – Arms Race .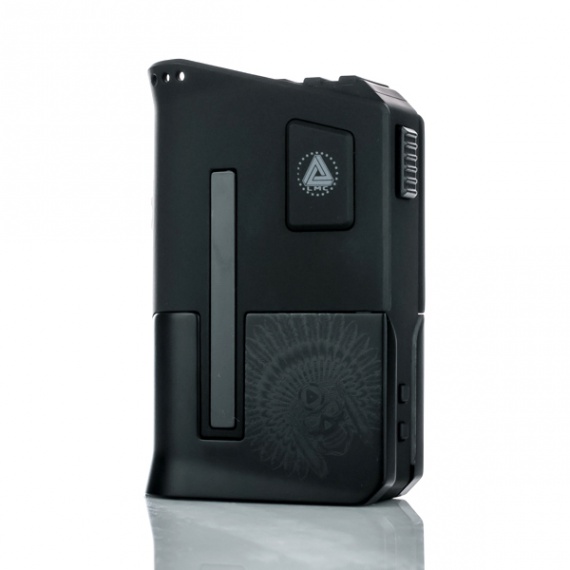 In the modern market of veiling there is a separate segment of brutal boxes. When most of them were created, the creators were clearly inspired by military themes. We saw boxes in the form of a hilt and an automatic store, and just superficially very strong devices. Arms Race is something average, and you have to admit that it looks cool.
Of the features I would like to note the lower part of the case. Already, the manufacturer offers a bunch of options for boxes. I think in a short time the covers will be sold separately, which will allow the user to change the design of his device. Attention is also drawn to a small golden shield on the front of the case. By the way, due to the features of the connector platform, you can screw an atomizer on the box with a maximum diameter of 25 mm, so if you are a proud owner of a drumming by 30 mm, then this box is not on your way.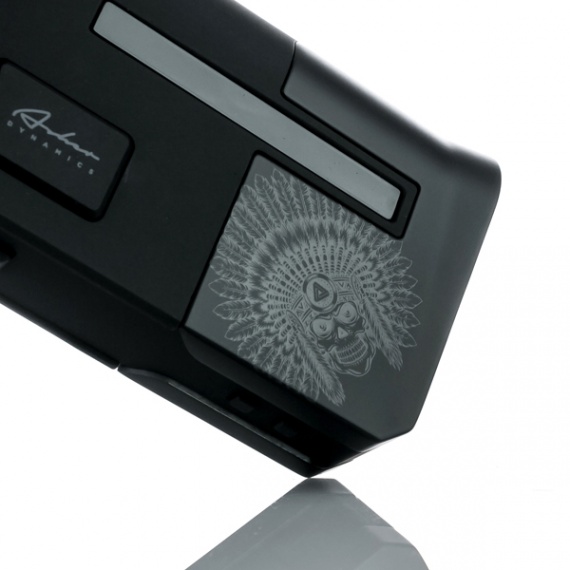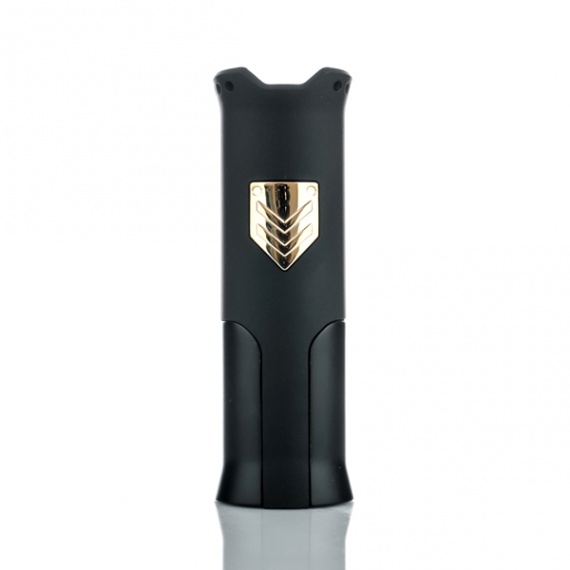 Specifications : 
Let's remember whether this manufacturer had boxes with a full board? I can only recall the LMC 200W, and, as far as I can remember, it was moving just like the general with IJOYproduct. We will consider that this is the first independent boxing manufacturer. Although, I'm pretty sure that Americans ordered boxes for their boxes from some Chinese manufacturer.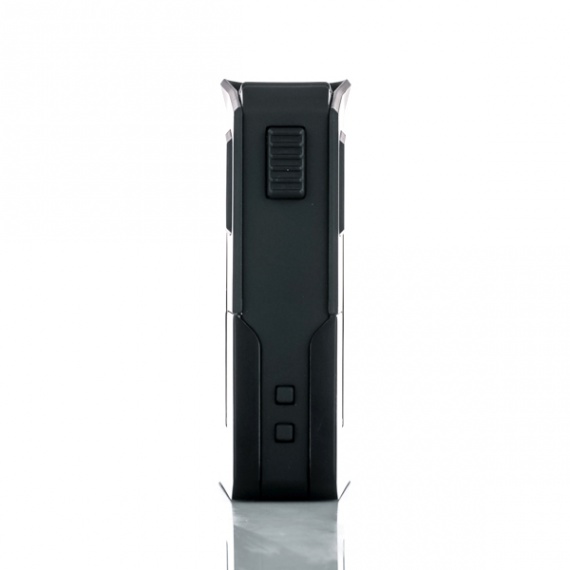 – adjustable power range – from 5 to 200 W in steps of 0.5 W; 
– range of adjustable voltage – from 0.2 to 9 V; 
– the supported resistance of the atomizer on the cantalum is from 0.1 to 3 ohm; 
– a temperature limit of 200 to 600 degrees Fahrenheit (93 – 315.5 Celsius); 
– the display is 0.91 "; 
– the ability to update the firmware.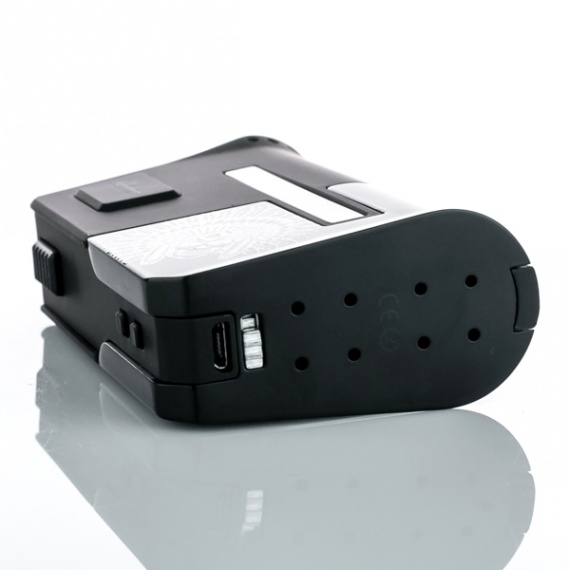 There is boxing from the ligament 2×18650. It seems to be nothing interesting, but now the implementation of battery swelling caused me a lot of positive emotions. Push the latch back, remove the cover and insert the batteries into separate compartments. It seemed to me that there was a clear reference to the change of clips in small arms. Next to the compartments is the micro usb connector, and I would not say that this is the most convenient location for him 🙂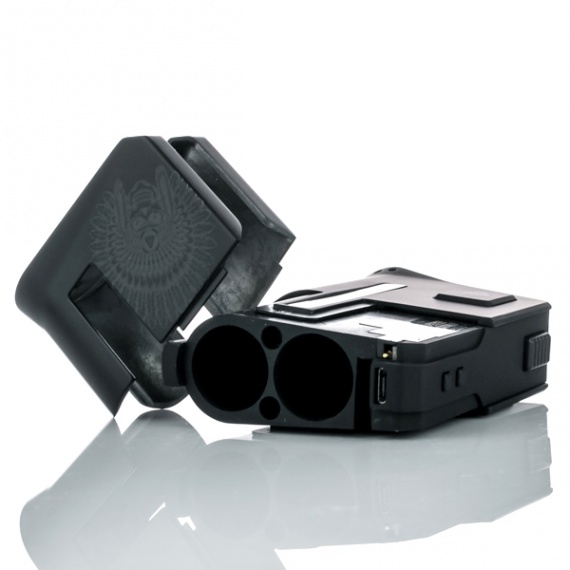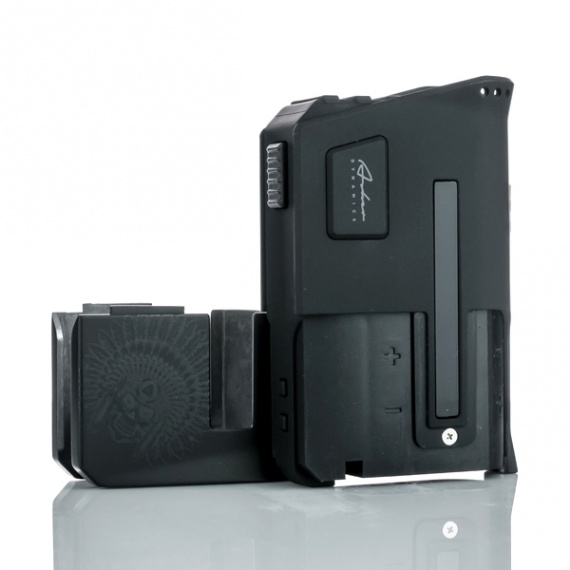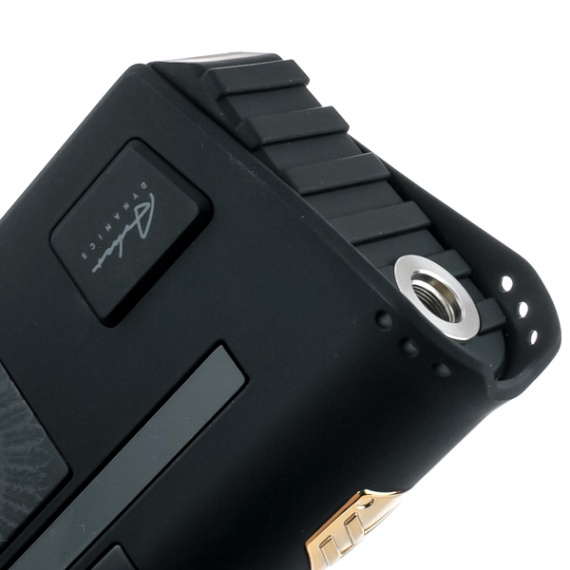 Yes, the theme is already quite well-rounded, but it turned out to be a really cool device. Seeing this box, I thought that the price of it would be exactly cosmic. To this were all the prerequisites – Made in USA, original design, brand eminence. But for some reason, the manufacturer decided not to be impudent and set the price tag at about $ 80 and for a device from the US, in my opinion, this is a low price. Let's see how the society perceives the novelty, but something seems to me that the instagram will be simply covered up with "checks" 🙂 
Now It's Available Here:Limitless Arm Race LMC Box Mod
Hot Sale Recommendation:
Vaporesso Luxe 200W TC Kit With Skrr Tank
Voopoo Vmate 200W TC Kit With Uforce T1 Tank 
JUSTFOG MINIFIT Starter Kit 370mAh
Vaporesso Revenger X With 5ml NRG Tank Kit